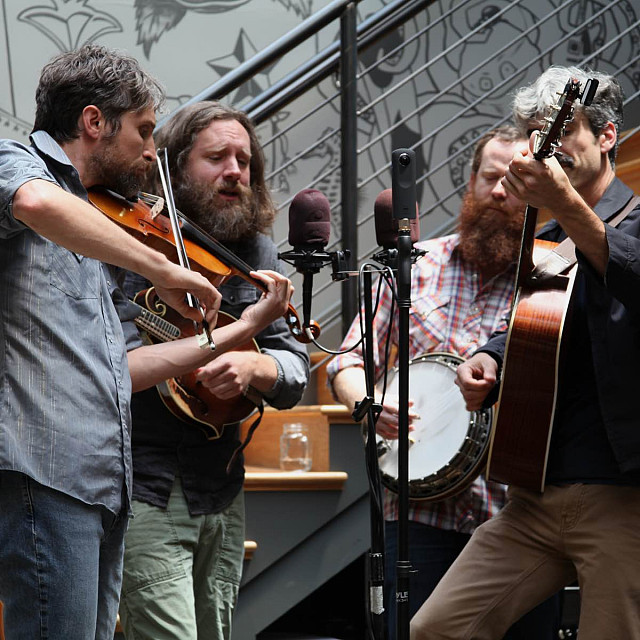 Sessions Notes
Kid Rock cruise alum and legendary elevator party starters Packway Handle Band graced us with thier blend of Bluegrass and Americana music one afternoon this spring, including a song dedicated to their late, great tour van, Big Red.
Performed
May 5, 2016
Hometown
Athens, GA
Track Listing
1. "Not A Song"
2. "Ad Nauseam"
3. "Big Red"
Band Members
Tom Baker - Banjo and Vocals
Josh Erwin - Guitar and Vocals
Andrew Heaton - Fiddle and Vocals
Zach McCoy - Bass
Michael Paynter - Mandolin and Vocals
She was a piston poppin', traffic stoppin' piece of the American dream.