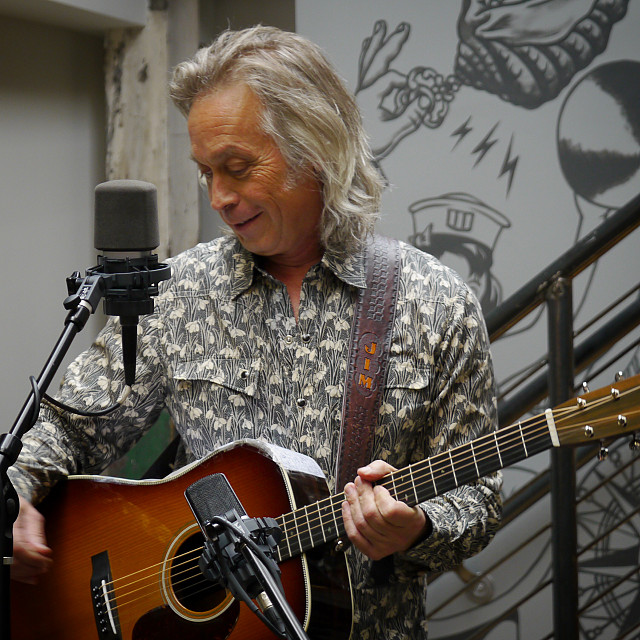 Sessions Notes
Always bringing his enigmatic spirit and energy to the table, he is known not only as an artist and songwriter, but also as co-host of "The Buddy & Jim Radio Show" alongside Buddy Miller and the host of the Americana Music Association's Annual Honors & Awards Show since 2002, where he was recently honored as a Lifetime Achievement recipient by fellow musical peer and songwriting collaborator George Strait. Long loved by his fans and fellow musicians alike, we are proud to once again have him aboard the 10th edition of Cayamo as well as The Outlaw Country Cruise...and right here on Sixthman Sessions!
Performed
August 10, 2016
Hometown
Nashville, TN
Track Listing
1. "Hummingbird"
2. "I Lost My Job of Loving You"
3. "Let's Have A Good Thing Together"
Aside from our music, you know we're developing a line of nutritional products and everything.