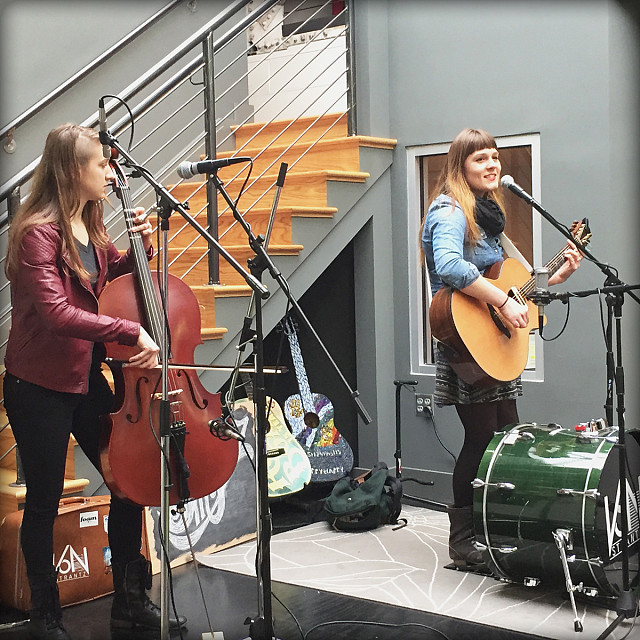 Sessions Notes
Much thanks to Jess and Kelsey for taking the time from touring to share their music with us. After the show we brought them next door to our Sixthman "warehouse" full of past cruise swag and let them loose on a shopping spree. Many random towels, shirts and perhaps a grass skirt are now on the road with them.
Performed
March 19, 2015
Hometown
Mishawaka, IN
Track Listing
"Cigarette Smoke"
"On To You"
"Fields"
Band Members
Jess Strantz - guitar, vocals
Kelsey Horton - cello, violin, vocals
One thing I know is we're not who we were.