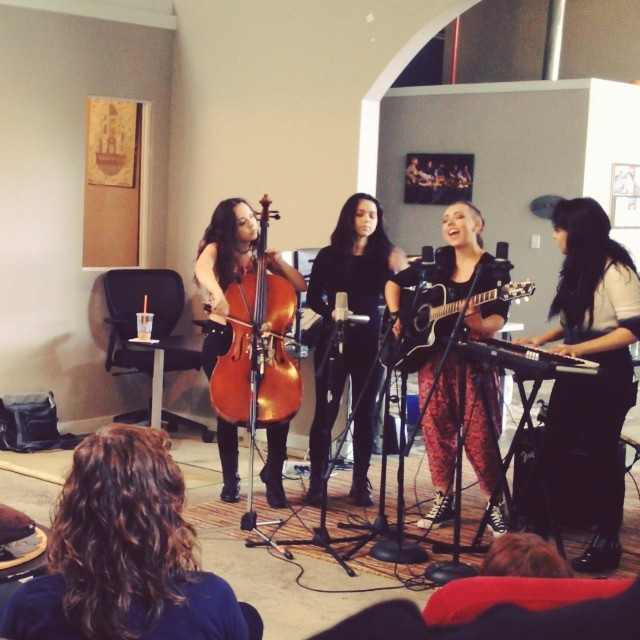 Sessions Notes
Prior to their first sailing on The Rock Boat XV, The von Grey sisters stopped by our old office space in the summer of 2014 to play us some tunes, including "Katie" which is now featured on their August 2015 released EP "Panaphobia".
Performed
June 26, 2014
Hometown
Atlanta, GA
Track Listing
1. "Keep It Cool"
2. "Katie"
3. "Upset Me"
Band Members
The von Grey sisters are:
Kathryn - Cello, Moog bass pedals, Mandolin
Annika - Lead Vocals, Violin, Synth, Banjo
Fiona - Lead Vocals, Guitar, Violin, Percussion
Petra - Vocals, Percussion, Keyboards, Lap Steel Guitar
Thank you so much for having us by, this is a sweet space so we are super stoked to be here.