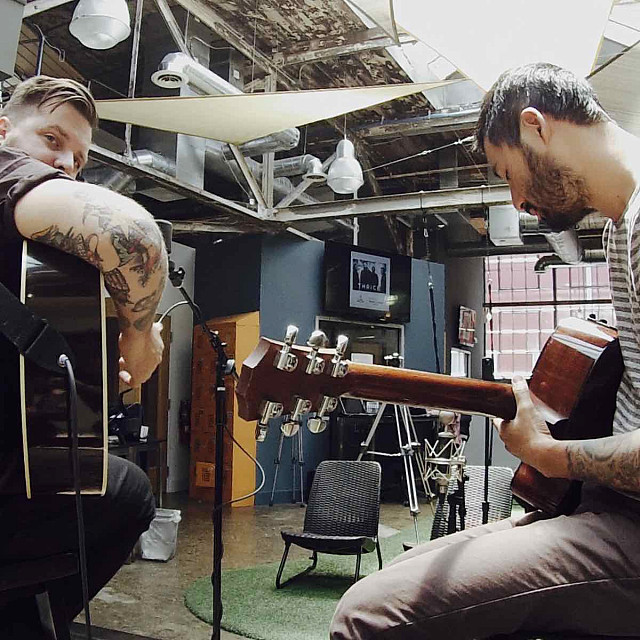 Sessions Notes
Having recently returned from a three year hiatus, Thrice dropped by Sixthman to perform three haunting acoustic renditions of songs from their latest album, To Be Everywhere Is To Be Nowhere, which debuted at No. 1 on the Rock, Indie, and Alternative charts.
Performed
June 10, 2016
Hometown
Orange, CA
Track Listing
"Black Honey"
"Death From Above"
"Hurricane"
Band Members
Dustin Kensrue - Vocals, Guitar
Teppei Teranishi - Guitar
I keep swinging my hand through a swarm of bees, 'cause I, I want honey on my table.