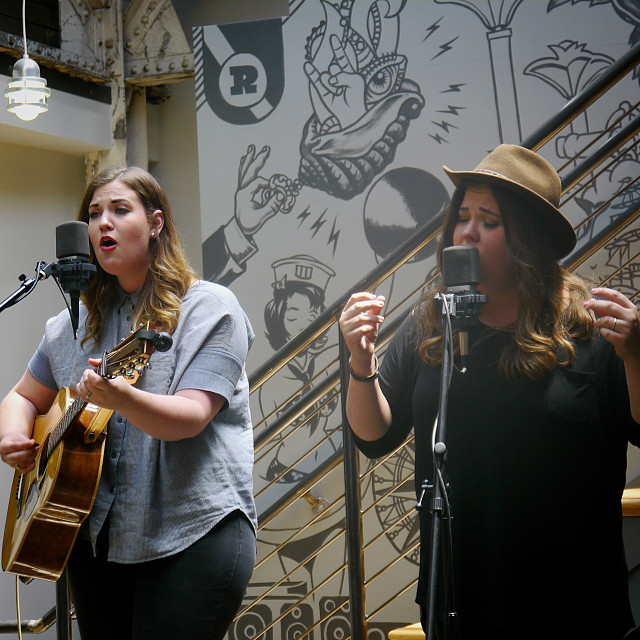 Sessions Notes
The Secret Sisters dropped in to share a few tunes and tell us more about recording their forthcoming album with Brandi Carlile at the healm. We couldn't be more excited about these songs, their upcoming album, and seeing The Secret Sisters aboard both Cayamo 10th Edition as well as the second voyage of The Outlaw Country Cruise!
Performed
May 9, 2016
Hometown
Muscle Shoals, AL
Track Listing
"Make The World Go Away"
"Tennessee River Runs Low"
"Black And Blue"
Band Members
Laura Rogers
Lydia Rogers
I'm so glad I'm a musician and not stuck in an office, but I would love to be stuck in an office like this. All the time. 'Cause I could bring my dog and you can't bring your dog on tour, unless you're Emmylou Harris.