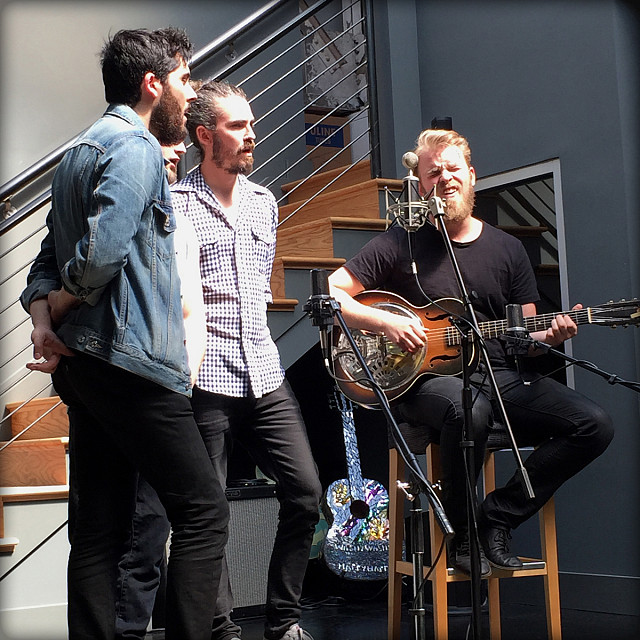 Sessions Notes
The Bros. Landreth stopped by the office as they traveled through Atlanta. Catch them onboard their first Sixthman event, Cayamo 2016, in January!
Performed
May 1, 2015
Hometown
Winnipeg, Canada
Track Listing
"Book of Lies"
"Made Up Mind"
"Keep Letting Me Down"
Band Members
Joey Landreth
Dave Landreth
Ryan "Rhino" Voth
Ariel Posen
Is the grass real? Who does your snow removal? Just kidding. Canadian thing.