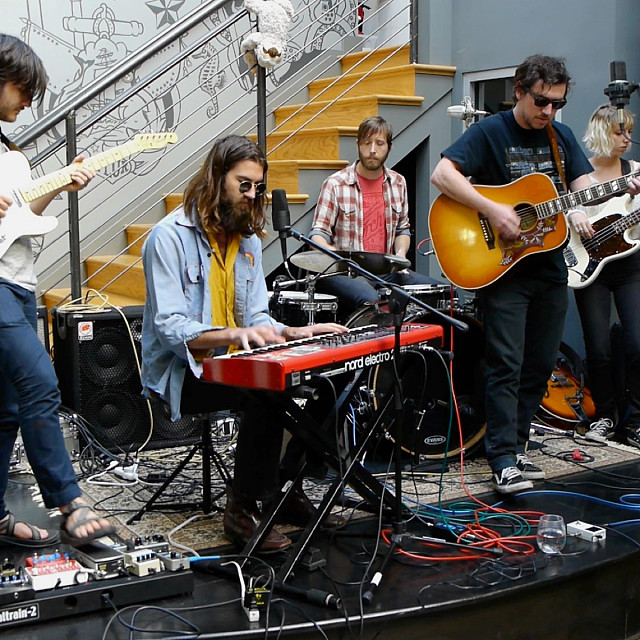 Sessions Notes
SUSTO made a pitstop here at Sixthman as part of their recent tour and were kind enough to treat us to a couple of unreleased songs in addition to selections from their debut EP. Heart on their sleeve, tongue and cheek, introspective, all of the above? You decide...either way, we think you'll like what you hear.
Performed
April 8, 2016
Hometown
Charleston, SC
Track Listing
1. "Acid Boys"
2. "Cosmic Cowboy"
3. "Hard Drugs"
4. "Friends, Lovers, Ex-lovers, Whatever"
Band Members
Justin Osborne - Vocals, Guitar, Keys
Johnny Delaware - Guitar, Keys, Vocals
Corey Campbell - Guitar, Keys, Vocals
Jenna Desmond - Bass
Marshall Hudson - Drums/Percussion
Life ain't what it was supposed to be, but that's just how it is now.