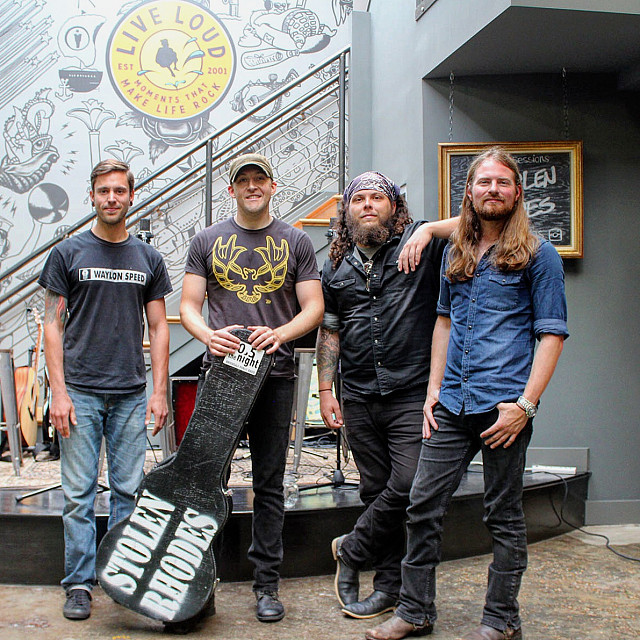 Sessions Notes
After sailing on the Simple Man cruise, the guys from Stolen Rhodes treated us to some of the new songs inspired from their experience at sea. Many thanks for the kind words they spoke and be sure to check them out when they come to your town!
Performed
August 6, 2015
Hometown
New Jersey/Philadelphia/Delaware Valley
Track Listing
"Keeps Me Alive"

"Save Me"

"50 Miles to Richmond"
Band Members
Matt Pillion - Guitar, Bass, Vocals, Piano
Dan Haase - Bass, Guitar, Vocals
Kevin Cunningham - Guitar, Vocals
Eric Skye - Drums
It's about how music can save you a little bit...inspired by the 3,000 people on the Simple Man Cruise.