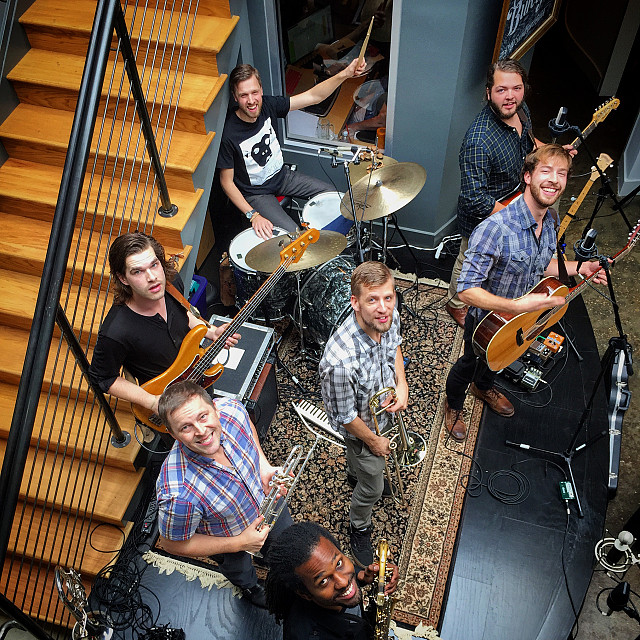 Sessions Notes
Atlanta native Sam Burchfield stopped by to play a few tunes from his upcoming full length album. We think you'll enjoy what you see and hear. Keep your eyes peeled for the album and catch them on tour now.
Performed
September 22, 2015
Hometown
Atlanta, GA
Track Listing
"Valentine Girl"
"Accidentally Cute"
"Spring"
Band Members
Sam Burchfield - Vocals, Guitar
Zach Wells - Guitar, Banjo, Vocals
Phil Scheidt - Bass
Justin Chesarek - Drums
Terminus Horns:
Richard Sherrington - Trombone, Melodica
Umcolisi Terrell - Saxaphone, Flute
Justin Powell - Trumpet
Sorry if you've been working earlier and we've been blaring trumpet and stuff. Sorry we're not sorry!