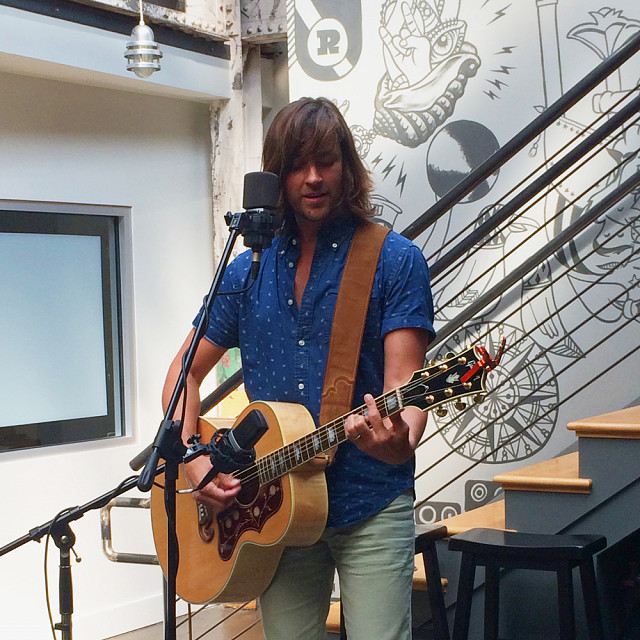 Sessions Notes
Just a few short months prior to setting sail on his first Outlaw Country Cruise, Sixthman cruise veteran and lead singer of Old 97's, Rhett Miller, came by to give us a shot of adrenalin and share his music, new and old.
Performed
September 9, 2016
Hometown
Austin, TX
Track Listing
1. "Longer Than You've Been Alive"
2. "Jesus Loves You"
3. "Timebomb"
Well I'm only human though I'm super at times, Well I jumped off of risers I should not have climbed.