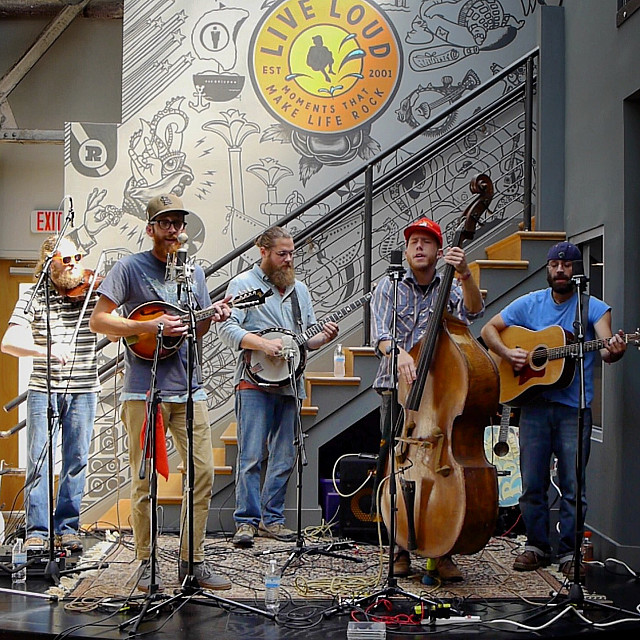 Sessions Notes
Old Salt Union was kind enough to drop in while on their most recent tour. Enjoy a few selections from their Western Skies and Bridge releases, and check out their latest Cut and Run out now.
Performed
September 14, 2015
Hometown
Bellleville, IL
Track Listing
"Bruised Hands"

"Redwood"

"Where I Stand"
Band Members
John Brighton - Violin, Mandolin, Vocals
Dustin Eiskant - Acoustic Guitar, Ukulele, Vocals
Jesse Farrar - Upright Bass, Acoustic Guitar, Vocals
Ryan Murphey - Banjo, Vocals
Justin Wallace - Mandolin, Acoustic Guitar, Vocals
This next song is about the Redwood Forest ... kind of.