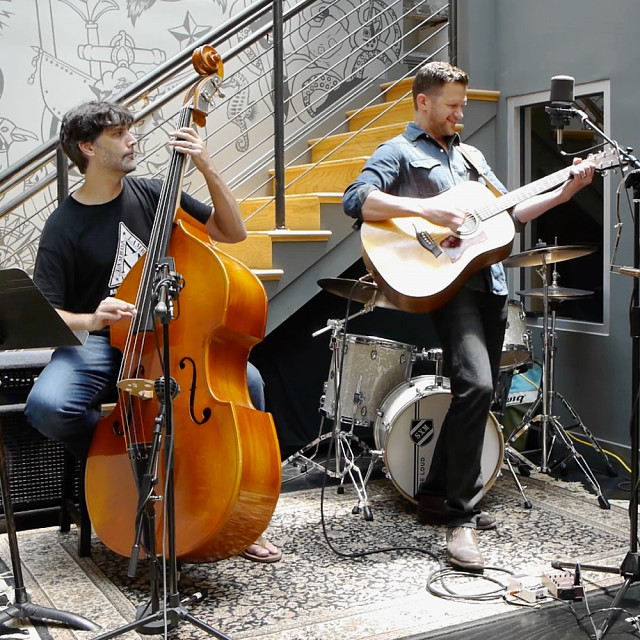 Sessions Notes
We know Michael through the degrees of separation trick via mutual manager friends and artists in the Sixthman family he's toured with like John Hiatt and Mat Kearney, though we hadn't heard his music yet. We were very happy he took the time to share his songs and stories with us and we think you will be too.
Performed
July 14, 2016
Hometown
Nashville, TN/ Lewisburg, PA
Track Listing
1. "Mystery"
2. "Looking for Love"
3. "Cannonball Embrace"
Band Members
Michael Logen
Tom Young
Pretty much as soon as I got off the train, my guitar was stolen.