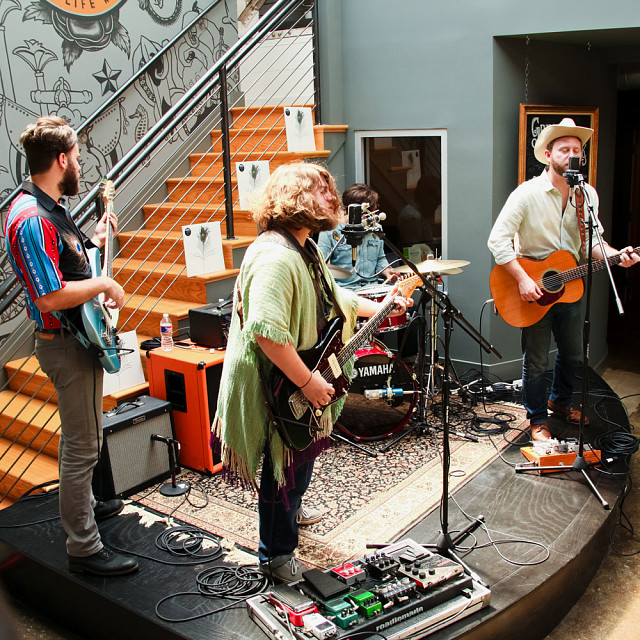 Sessions Notes
Nashville's Great Peacock dropped by Sixthman HQ to share a few songs from their debut release, Making Ghosts. Equal parts roots/rock/indie, we think you'll enjoy their blend of vocal harmony and folk songwriting appeal.
Performed
July 24, 2015
Hometown
Nashville, TN
Track Listing
"Broken Hearted Fool"
"Church Bells"
"Take Me To The Mountain"
Band Members
Andrew Nelson - Acoustic Guitar and Vocals
Blount Floyd - Electric Guitar and Vocals
Ben Cunningham - Bass
Nick Recio - Drums
It's a little early for Rock n' Roll, but...