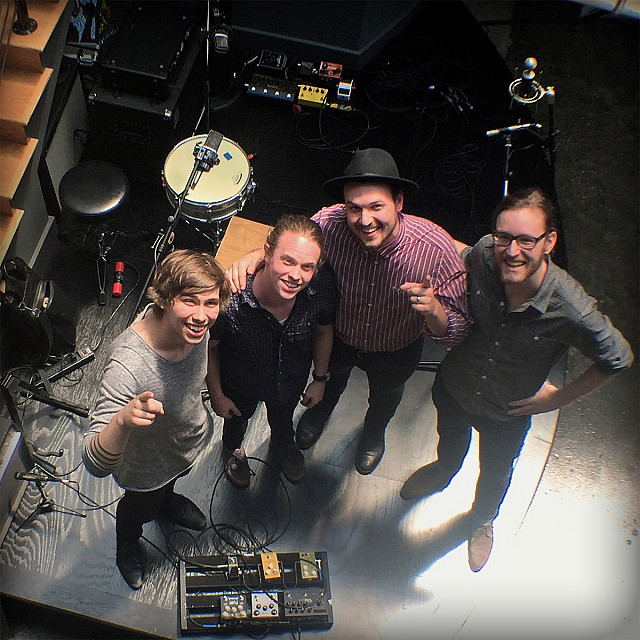 Sessions Notes
As stated in their bio Goldwing is not a band, Goldwing is not an album, and Goldwing is not a song. Goldwing is an outlet for four music lovers from Atlanta, GA and Sixthman was honored to have them share their craft with us in April 2015.
Performed
April 30, 2015
Hometown
Atlanta, GA
Track Listing
"Nova"
"Everybody's Waiting On Jesus To Talk"
"Bad Dreams"
Band Members
Stefan Cashwell - Vocals, Guitar
Jacob Brown - Lead Guitar, BGV's
Daniel Ard - Bass
Ben Israel Thompson - Drums
This ain't the world I wished upon, No this is much more like a bad, bad dream. The only hope is love, the trick is finding it before you go insane.