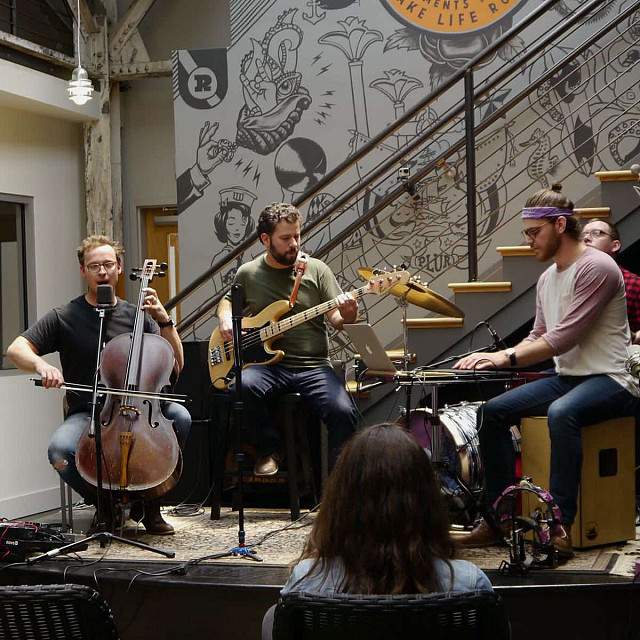 Sessions Notes
Uber talented cellist Ben Sollee and his band took a tour detour to SXM HQ to play a few songs for our staff from his new collection of EP's. Ben is always touring and up to something creative, so keep an eye out for him visiting your town soon!
Performed
May 27, 2016
Hometown
Louisville, KY
Track Listing
1. "Learn to Listen"
2. "Forgotten"
3. "Steeples"
Although there's a lot more girls here than guys, so we should call it Sixthwoman.